Family Reunion
27th July 2019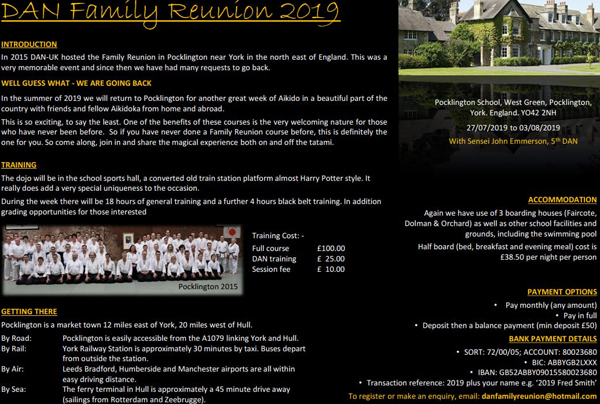 Family Reunion returns to the UK for 2019 and will run from the 27th of July until 3rd August. As always, this is one NOT to be missed.
Speak to anyone who attended the 2015 family reunion in Pocklington and you'll hear first hand exactly how awesome it really was.
More details (and a larger image) can be found here: https://www.facebook.com/DarloAikido/photos/a.967779636579301/2008746215815966/?type=3&theater
And if you'd like more details, speak to your club instructor or get in touch with Sensei Paul a.s.a.p.
Aikidoka will be flying in from all over the world so if you want to attend, get your name down quickly.