Aikido in Darlington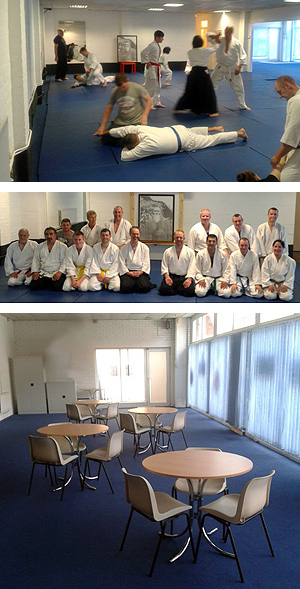 Darlington Aikido Academy is easily found just a few hundred yards from the town centre making us easy to get to by car, public transport or on foot. We are currently running classes for juniors twice a week and classes for adults four times a week.
Darlington Aikido Academy Training Schedule
Day
Class Type
Time
Duration
Monday
Adults (16 +)
7.45pm
1 hour and 15 minutes
Thursday
Adults (16 +)
7.45pm
1 hour and 15 minutes
Saturday
Adults (16 +)
Temporarily closed.
Please note that Saturday classes are not possible at present but many members meet outside the dojo and car-pool to the 11.30am class at Sherburn.
Come along and get a taster session FREE
That's right! If you've not trained with us before, come along and try a session absolutely free with no strings or obligations.
All you need to bring is yourself but we'll even let you bring your friends.
You'll need to wear comfortable clothes with no external zips - tracksuit bottoms and a t-shirt or sweatshirt are ideal.
Social Media
We're always happy to chat with you on our Facebook page ( Aikido in Darlington) and on our Twitter feed (Darlington Aikido Academy)